Superior Mobility
Multiple Handles
Multiple handles allow for easy transportation by using the handle grip on top, or for easy lifting with two handle grips on the side of the PAKGO X.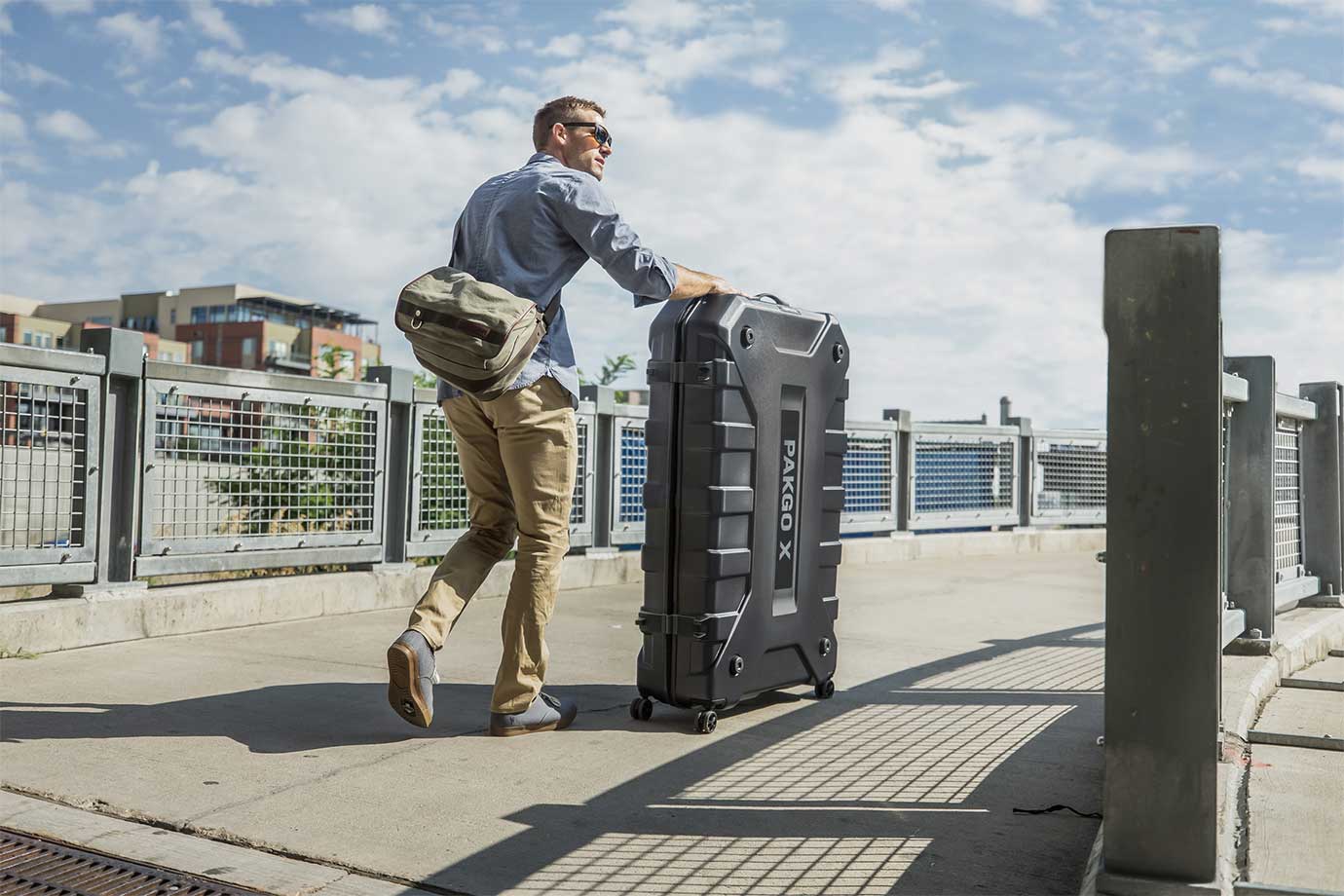 Multi-directional Wheels
Four extra-large 60mm multi-directional wheels for easy transport on sidewalk, tarmac or even on cobble path.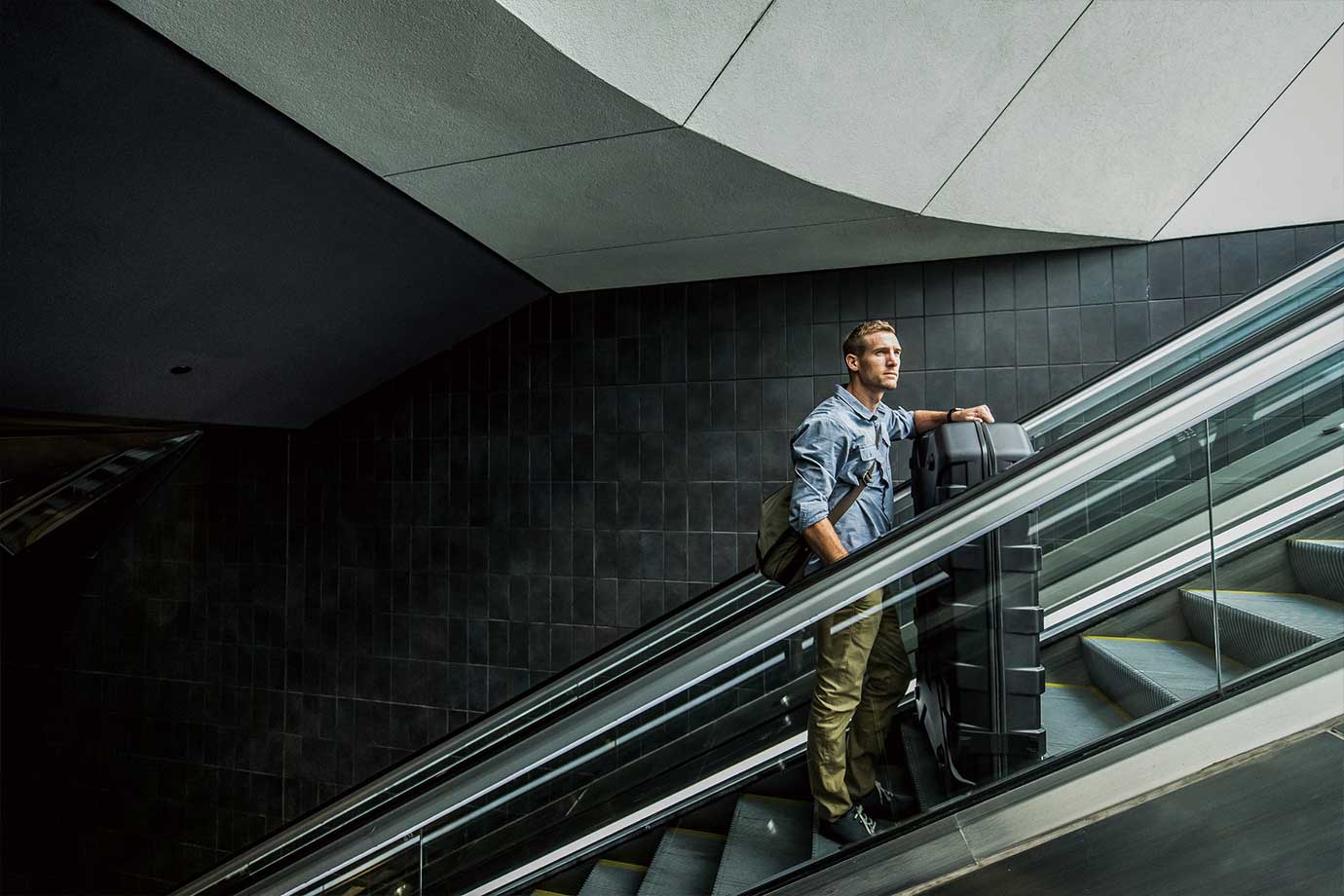 Upright Design
Using an upright design, the PAKGO X makes traveling on public transportation or in crowded spaces no longer a challenge.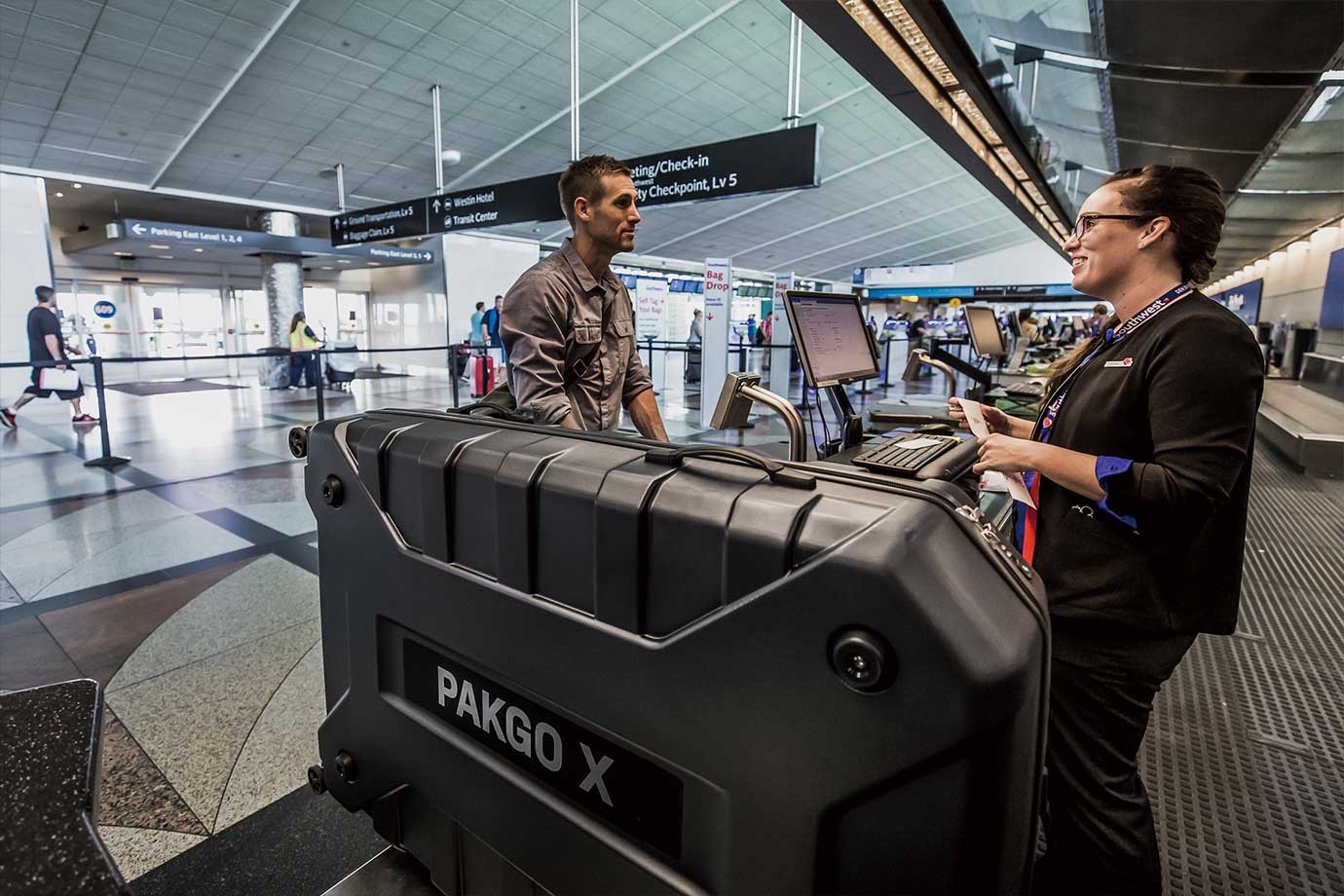 Light Weight
Only weighs 12.8kg/28lbs (With component protective covers) - 40% lighter than other hard-shell bike cases on the market.